Lauras Gelüste / Laura's Desires, Uncut Movie (1977)
Description: AKA: A viciosa Laura [Portugal]

Scene Breakdowns
Scene 1. Monique Charell, Sigrun Theil
Scene 2. Britt Corvin, Sigrun Theil, Nico Wolferstetter
Scene 4. Roswitha Krey, Sigrun Theil, Peter Bond
Scene 5. Sigrun Theil
Scene 6. Peter Kwapinski
Scene 7. Sigrun Theil
Scene 8. Sigrun Theil
Scene 9. Dominique, Peter Kwapinski
Scene 10. Dominique, Jutta Eimann, Sigrun Theil, Peter Kwapinski
Review:
We see Laura on the beach reading her diary (or something like that) thinking back on her visit to Hamburg where she had sex seemingly with nearly everyone she met. She watches a model posing for a photoshoot and dreams of lesbian sex with her. Then she goes to stay with Britt Corvin and her husband and a threesome results. She goes on a plane ride and, while her waiting chauffeur has it away with a girl in the back of the limo, she has sex in the plane with a male fellow passenger while the female fellow passenger has sex with the pilot. She has lesbian sex with her squash partner and then takes her to a boutique and leaves her 'in the hands' of the male shop assistant. Meanwhile Laura goes to visit an artist, masturbates in the lift over some photographs, and then has sex with the artist. Another female (a black girl) is due to arrive and Laura goes to the airport to pick her up, but gets engrossed in the drawings while in her car and masturbates in the car park, giving a fright to a car thief. She goes back to the apartment to find the girl has already arrived. Finally there is an orgy at a dinner party with Laura, the black girl, the brunette maid and two men.
Overview
Click on a screenshot below to rewind the video to that location. Click on "Overview" to show or hide this section.
Studio: RIBU Released: 1977 Director: Heiko Hagemann Country: Germany Language: German
Categories: Full Movie European Redhead Big Tits Blonde Lesbian Blowjob Threesome Add
Tags: German Bombshell Perfect Butt Dark Hair Scenario Cameraman Observe Fantasy Blonde Big Tits Lesbian Kissing Add
Models: Sigrun Theil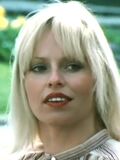 Britt Corvin Arlene Manhattan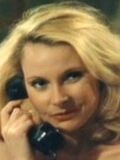 Jutta Eimann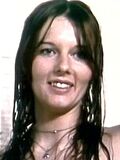 Monique Charell Roswitha Krey Add