Inside Marilyn Chambers, Uncut (1975)
Description: Review:
"Inside Marilyn Chambers" was, perhaps, the first of the "Inside", "Deep Inside", etc. titles that became so prominent all the way up through the 1990's and beyond. Later incarnations of such releases typically served as vehicles for hastily tapped-together compilations of a star's "better" scenes (with a given company) by interjecting them into a short (and often frothy and incredulously sexual) interview sequence. At times, they would include a new scene at the end, as well, which (...shockingly...) also just happened to be said star's ultimate (and usually befuddlingly boring) sexual fantasy. Indeed, these imitations quickly became quite formulaic and trite and were generally poor in concept and certainly nothing even remotely resembling a true "documentary". They were company-specific compilations thinly threaded together with the flimsiest of flimsy porno cheeze. Fortunately, such is not the case with "Inside Marilyn Chambers".
A very good, 1975 release from the Mitchell Brothers, this work does play very much like a true documentary...and, for fans of classic porn and/or the inner-workings of the early industry, it is highly recommendable. To get the obvious out of the way, it should be noted up front, what this film is not. It is not a typical suck-and-fuck, nor is it a standard feature (classic or otherwise). Its goal, which it accomplishes admirably, is to offer up real interviews in a documentary-style with not only Marilyn Chambers herself (who was arguably the industry's greatest superstar), but also with her co-stars (Johnnie Keyes, George McDonald, and Tyler Reynolds) in the two primary films upon which it focuses: "Behind the Green Door" and "The Resurrection of Eve". Intercut within these interviews are scenes, clips of scenes, behind-the-scenes material, and so on that directly relate to the interviews themselves and/or the documentary-style narration that accompanies them.
Also included is some apparently new footage, as well, with a touch of anal sex thrown in, Marilyn dancing (fairly adeptly) with a male co-star from the trapeze scene in "Green Door", and so on. George McDonald relates a sexy story in which, during the filiming of "Green Door", he didn't have a chance to get off, so he asked Marilyn into the shower with him afterward. There (and off-camera), she apparently blew him to completion, as no one should be left hanging. (What a champ!) There's also footage of a young woman on set, Nancy Weach(?), who apparently fluffed the male talent and "stood" (...kneeled...) in for some of the more difficult oral work in "Green Door". All very interesting. Of course, not to be left out, there's plenty of penises spurting on Ms. Chambers, especially at the film's onset, as well as plenty of sex (some of which takes place in orgies), so those looking for a wank won't be wholly disappointed, either. For the correct, historically-minded audience, this one is definitely worth a watch.

I found the Mitchell Bros.' INSIDE MARILYN CHAMBERS both educational and sexually stimulating. That's a mean feat for a documentary, and a helluva lot more entertaining than the latest Ken Burns opus.

Made when Marilyn had become, almost overnight, the biggest name in porn and an icon figure to boot, it consists of interviews with her and the co-stars of the brothers' hit films BEHIND THE GREEN DOOR and THE RESURRECTION OF EVE. Some very interesting complete sex scenes and deleted footage from those films, plus behind-the-scenes glimpses of the Mitchells at work round off the doc.

Of course this is self-serving, but no more than the idiotic (and a lot less rewarding) DVD "extras" that have become standard issue over the last decade. The actors' comments are insightful, especially so many years later, with Tyler Horne less of an enigma for me as a result, Johnnie Keyes insufferably egotistical as the only black star in porn back then.
Overview
Click on a screenshot below to rewind the video to that location. Click on "Overview" to show or hide this section.
Studio: Cinema 7 Film Released: 1975 Director: Artie Mitchell Country: USA Language: English
Categories: Orgy Hairy Teen Cunnilingus Interracial Blowjob Riding Handjob Add
Tags: Pussy Feet Real Orgasm Teen Slut Real Teens Slim Scenario Low Quality Facial Missionary Add
Models: Marilyn Chambers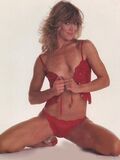 Johnnie Keyes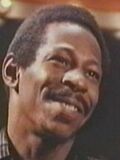 George S. McDonald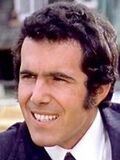 Artie Mitchell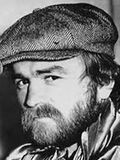 Jim Mitchell Tyler Reynolds Add