Inside Seka, Full movie (1980)
Description: While making love to her husband, Seka relates other sexual adventures.
Scene Breakdowns
Scene 1. Seka, Ken Yontz
Scene 2. Seka, R. Bolla, Tony Mansfield
Scene 3. Seka, Ron Hudd
Scene 4. Merle Michaels, Seka, Ashley Moore
Scene 5. Seka, George Payne, Marc Valentine, Roy Stuart
Scene 6. Ron Jeremy
Scene 7. Seka
Scene 8. Bobbie Burns, Christie Ford, Girls, Linda Vale, David Ruby, Guys, Mike Feline
Scene 9. Sophia Solana, Seka, Anthony Mann, Ken Yontz
Scene 10. 2 girls, Bobbie Burns, guy, Mike Feline
Scene 11. Bobbie Burns, girls, Jahn Gold, Linda Vale, guys, Ken Yontz, Mike Feline
Review:
I'm sure there are several movies where he does it, but when Seka tells Ron Jeremy to go and pleasure himself. And he does. It makes the whole movie worth it! I haven't seen the movie since I was younger, but that image will forever be in my brain. We all wish we could. It's nice to see that someone actually made it. Ron really did it for all the men out there. Thanks Ron, I raise a glass to thee. By the way... don't even get me started on the opening song. I still find myself humming it to myself at work. "Seka... Tried on some sexy clothes, took some pictures in the raw..." A real gem of 70/80's porn. If you can find this one pick it up and send it to me ASAP.
Overview
Click on a screenshot below to rewind the video to that location. Click on "Overview" to show or hide this section.
Studio: Video-X-Pix Released: 1980 Director: Ken Yontz Country: USA Language: English
Categories: Full Movie MILF Blonde Stockings Babe Threesome Blowjob Cunnilingus Add
Tags: Creampie Slut Wife Perfect Body No Condom Glamor Sexy Girls Dicked Down Scenario Couch Moaning Add
Models: Bobbie Burns Christie Ford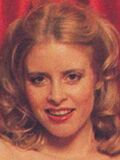 Merle Michaels Suzanne Raven Seka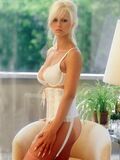 Tara Mann Ashley Moore David Ruby George Payne Ken Yontz Marc Valentine Mike Feline R. Bolla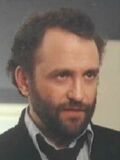 Ron Hudd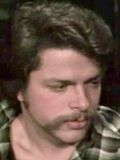 Ron Jeremy Roy Stuart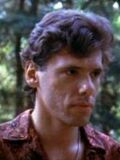 Add