Underworld, Full movie (2000)
Description: Lust Never Dies
MEET HELLS NEWEST ANGEL.
Award winning director Michael Raven (Best Film AVN Awards 2001) weaves a classic tale of lost love, dark desires and endless evil as only Raven can… From a pulse pounding sexual roller coaster ride into the heart of hell to the sex filled dens of the souless… Raven shows a world of sin unlike anything ever imagined, peopled with wild beauties, tireless studs…all captives in a landscape of sheer decadence.
A 2001 "Editor's Pick" Selection
Scene Breakdowns
Scene 1. Jessica Drake, Ryan Conner, Zoe, Evan Stone
Scene 2. Alex Foxe, April Flowers, Bridgette Kerkove, Ian Daniels, John Decker, Cheyne Collins, Skeeter Kerkove
Scene 3. Taylor St. Claire, Lexington Steele
Scene 4. Ava Vincent, Chris Cannon
Scene 5. Asia Carrera, Dillon Day
Review
Based on the classic tale of Orpheus, Underworld tells the tale of Apollo Greenspan, a business tycoon (get it??? GREENSPAN?)who takes his own life. His son, Orpheus, travels via taxi to The Underworld, a hell-bent S & M bar, with the intent of "rescuing" his girlfriend Eurydice, and bringing her back to the world of the living.
However, The Underworld proves a more treacherous place than he had bargained for...
_____________________________________

It seems that Mr. Raven intended for this film to act as a possible breakthrough vehicle from the world of hardcore to the world of, at least low budget "mainstream" films. He fills the screen with as much style and glamor as the small budget allows as well as flashy, music video style editing (a technique which both helps and hurts the film).
Coupled with the facts that it is actually shot on film (I think Super 16mm, NOT 35mm as the box states) by industry cinematographer great Jack Remy, Underworld certainly looks better than 95% of new hardcore. In fact, the cinematography is so good at times that Remy's abilities outshine those of some of the most sought after Hollywood cinematographers of the last few years.
Another truly incredible aspect of this production is the music. A nice mixture of electronic composition and some damn good songs (take special note of the blazer played over the closing credits). It's nice to see a hardcore film with good, ORIGINAL, music.
Here, sadly, is where my praise must stop. Besides the glossy look many portions of this film have, there is a near constant feeling of cheapness about the production. The sets look tacky, especially Pluto's (Herschel Savage's) bedroom(???) set which looks like is was rescued from a dumpster behind a high school auditorium in 1980.
The acting is also far less convincing than I was initially led to believe. Although Dillon Day isn't all that bad in the lead role as Orpheus, the vast majority of the cast barely get by their lines.
Special mention must go to Taylor St. Claire and Asia Carrera, both of whom deliver surprisingly solid performances despite their small roles. Mike Horner and Hershel Savage both deliver fine performances as Apollo and Pluto.
What really kills the film is the over abundance of sex. Out of the film's 87 minute running time, only 36 minutes are dedicated to the genuinely interesting plot, a real shame in light of the truly outstanding pre-credits sequence which involves Horner (Apollo) committing suicide while watching a seemingly possessed porn video.
The scrip and characters are also sorely underdeveloped and leave a lot to be desired narratively.
Raven suffers from an affliction effecting the work of almost all modern directors in the sex industry who try to make intelligent, narrative hardcore films. Unlike veterans such as Chuck Vincent, Gary Graver, Gerard Damiano, or Armand Weston who were able to skillfully create films in which sex was an integral part of the story and effectiveness of the film as a whole, Raven has gone down the rather disappointing path of creating potentially standout narratives but then destroying them by ultimately too long and irrelevant sex scenes.
Case in point is the fact that of the film's five sex scenes, only one (the orgy in The Underworld) is shot with the same feeling and editing style of the rest of the film. In fact, one rather boring coupling even looks like it was shot on DV, instead of film, and really destroys the flow of this rather morbid tale.
Had Raven been sensible enough to fully develop his characters and plot (which would have required another 30 minutes or so of pure story) as well as at least shot the rather nondescript sex scenes with the same visual flare as the rest of the film, he could have had at least a very good film. He did not and the result is simply mediocre.
Overview
Click on a screenshot below to rewind the video to that location. Click on "Overview" to show or hide this section.
Studio: Sin City Released: 2000 Director: Michael Raven Country: Usa Language: English
Categories: Big Dick Blowjob Big Tits Blonde Stockings Big Ass Riding Hardcore Add
Tags: Sucking Dick Girl Masturbating Tight Pussy Black Hair VHS Group Sex Massive Boobs Slut Sloppy Blowjob Sharing Cock Add
Models: Ava Vincent Bridgette Kerkove Taylor St. Claire Asia Carrera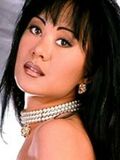 April Adams Jessica Drake Ryan Conner Alex Foxe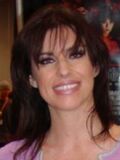 Terri Summers Zoe Mark Davis Evan Stone Chris Cannon Dillion Day Hershel Savage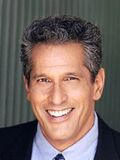 Cheyne Collins Lexington Steele Ian Daniels Mike Horner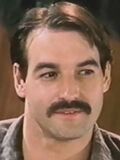 Ron Jeremy John Decker George Kaplan Skeeter Kerkove Apache Big D.B. Charlie Devine Jacque Hanson Rommell Add