Nothing to Hide 3: Justine's Daughter, Uncut (1998)
Description: Having suffered amnesia from a car accident, young Ariel can't recall if the erotic episodes that flash through her mind are real or imagined. Is the older man who claims to be her father really a client in an exclusive brothel? Who's Justine? Her mother? Her stepmother? A madam? Is she dreaming or has she somehow become the captive in a bizarre, elaborate sex game of the rich and perverted?

Scene Breakdowns
Scene 1. Wendi Knight, Brandon Iron, Michael J. Cox, Pat Myne
Scene 2. Gwen Summers, Marilyn Star, Mark Davis
Scene 3. Claudia Chase, Billy Glide
Scene 4. Phyllisha Anne, Mark Davis
Scene 5. Gwen Summers
Scene 6. Dee, Shelbee Myne, Brandon Iron
Scene 7. Gwen Summers, Herschel Savage

Review:
Starring: Part 3 - Gwen Summers, Wendi Knight, Marylin Star, Claudia Chase, Dee, Phyllisha Anne, Shelbee Myne, Mark Davis, Billy Glide, Brandon Iron, Michael J. Cox, Pat Myne and Herschel Savage.

Starring: Part 4 - Gwen Summers, Melissa Hill, Inari Vachs, Shelbee Myne, Caroline Pierce, Goldie, Flower, Dahlia, Julian, Herschel Savage, Michael J. Cox, Pat Myne and Vince Vouyer.

This is one continuous story broken up into two videos (sold seperately). Gwen is a troubled person. We see from flashbacks that she was in a bad car accident. Is Gwen dreaming, or is she fantasizing, or is it real? She doesn't remember much. Who is Herschel? Who is Melissa? Is Melissa her mother or the madam of a brothel? Did Gwen work at the brothel? If you didn't guess what happened, things get a bit clearer at the end of part 4, but this is a porn video, who cares! I'd of walked out of this film in a theater (if it were a mainstream movie). Add to that, things are shown over and over again. I don't know how many times we see Gwen reliving her car accident. Also James Avalon chooses to use some slow motion which I always find annoying. *Just in case you were wondering about parts 1 and 2, they were filmed years ago and have nothing to do with this story.

I will say that the sex is much better than the plot. I love the cast, though not everyone is in both videos. Every b/g scene, except Claudia's, ends with a facial cumshot. Gwen is a very pretty brunette who I enjoy watching very much. She alone takes several facials and masturbates a few times. Wendi Knight (d.p.) and Phyllisha Anne have the only anal sex in part 3, and there is no anal sex in part 4. Dahlia and Flower only have g/g sex (part 4). Strictly from a sexual point of view, the video works for me, and in the end that's what counts. *The only condomless sex in either video is between Pat and Shelbee Myne at the end of part 4.

Scene One: Wendi Knight, Michael J. Cox, Brandon Iron and Pat Myne. Wendi is about to be beheaded. She offers her executioners head for her head. Wendi blows the guys, eyeing them at times. She sucks cock while also being fucked. Brandon tongues her asshole as he fingers her pussy. Wendi has elbow length white gloves on her hands as she strokes some cock. Wendi gives Brandon head as the other two guys d.p. her with Pat Myne in her ass. The positions change quickly as she continues to give head while fucking. The guys all take turns jerking off and cumming on her tongue and face. Too bad some of it is in slow motion.

Gwen is in a kitchen. She caresses one of her tits and rubs her pussy as she fantasizes sucking and riding a guys cock. Her hand is wet from a cantaloupe and she has cantaloupe seeds on her body from touching herself. *Short solo scene.

Scene Two: Gwen Summers, Marylin Star and Mark Davis. Mark is Gwen's doctor. She enters his office and undresses down to her black panties. They do some kissing. Mark fingers, then licks her pussy. Gwen eyes Mark as she blows him. Mark's assistant (Marylin) enters and joins in. Mark is getting his cock and balls sucked on by the ladies. Mark lifts Marylin into a standing 69 position as Gwen's mouth works on his balls. Mark fucks Gwen doggie style with the girls in the 69 position. Marylin is fucked next as she licks Gwen's pussy. Mark pulls out of Marylin's pussy a few times so Gwen can briefly suck on his condom covered cock (no hands). Marylin licks Gwen's asshole and pussy. Gwen rides Mark cowgirl as Marylin sits over his face. Marylin licks Mark's balls as he jerks off and cums on Gwen's tongue and face. Gwen eyes Mark as she sucks on his cock. Mark kisses them both.

Scene Three: Claudia Chase and Billy Glide. Billy is driving at night with Claudia next to him. She takes out his cock and strokes it before blowing him. Claudia rides Billy's cock as he continues driving. She briefly sucks and strokes his cock. Claudia jerks Billy off as he cums on his own belly. *The scene is dark, though you can see what's happening between Claudia and Billy. Also, the scene cuts back and forth between The couple having sex and Gwen crying as she drives her car. They end up having a car accident when Gwen swerves to miss someone on the road.

Scene Four: Phyllisha Anne and Mark Davis(?). Phyllisha is sitting in an empty living room when a masked man (I'm guessing it's Mark) in a cape approaches her. She stands and lifts her mini skirt to flash her pussy and asshole. Phyllisha removes her panties and gets on her knees so the guy can slide his cock in her ass. The guy jerks off and cums on her tongue and face as she keeps her mouth wide open. Phyllisha gives a little head.

Scene Five: Gwen Summers (solo), Dee, Shelbee Myne and Brandon Iron. Gwen is standing in front of a mirror. She can see Dee and Shelbee in the mirror, but when she turns, no one is there. She can only see them in the mirror. Dee and Shelbee kiss. Dee tastes Shelbee's tits. Brandon shows up and gets blown as Gwen starts touching herself and masturbating. Brandon fucks both Shelbee and Dee before cumming on both their faces as he strokes his cock. The scene cuts back and forth between Gwen's solo and the threeway.

Scene Six: Gwen Summers and Herschel Savage. In a living room. Both are dressed nicely. Gwen approaches Herschel. She gets on her knees and rubs the crotch of his pants. *Gwen has on long black gloves. She eyes Herschel while softly and slowly blowing him. They fuck in a few positions. Gwen again eyes Herschel as she strokes his cock in her mouth. Herschel cums on Gwen's tongue, chin and chest as he jerks off. Gwen takes hold of his cock and licks it. *It looks like she swallows some cum, but I can't be sure because there's a break in the film.

Part 3 ends here with clips from part 4, and part 4 begins with clips from part 3.

Scene Seven: Gwen Summers and Julian.
Gwen and Julian horse around before falling into a pool. Underwater, they kiss, he tastes her pussy and she blows him (all briefly). She then eyes and blows Julian as he sits on the edge of the pool. They fuck in a couple of positions. Julian jerks off and cums on her lips, tongue and chin.

Scene Eight: Gwen Summers (solo), Caroline Pierce, Goldie and Herschel Savage. Caroline is pretending to have fainted as Herschel licks her pussy. Goldie, attractive blonde, joins in. Herschel briefly licks Goldie's pussy. The ladies blow him. Goldie uses her tits to stroke Herschel's cock. *There's some g/g kissing and pussy licking between Goldie and Caroline. Both chicks get fucked by Herschel. Goldie shakes her tits in Caroline's face as Caroline rubs her pussy. Caroline sucks on Herschel's condom covered cock when he pulls out of Goldie's pussy. Herschel strokes his cock as he cums on Caroline's tongue and face. Both ladies suck on Herschel's cock after he cums. *Gwen was watching the sex from another room and masturbating.

Scene Nine: Gwen Summers (solo), Flower and Dahlia. Gwen enters a room where Herschel and a bunch of mannequins are sitting in chairs. Herschel and the mannequins are all dressed in black with patches over their left eyes. Dahlia is in the front of the room, lying on a lounge chair in a beach type setting. Flower comes out and rubs her hands over Dahlia's body. *Both girls start off with sunglasses and hats on. The girls go on to eat each others pussy's throughout the scene as Gwen watches and masturbates.

Scene Ten: Gwen Summers and Herschel Savage. Gwen awakes on a sofa and sees Herschel sleeping on another sofa. She goes to him, takes out his cock and blows him. Gwen eyes Herschel and strokes his cock in her mouth. She jerks him off as he shoots cum on her tongue. Gwen sucks on his cock.

Scene Eleven: Melissa Hill and Julian.
Melissa and Julian are fencing in a bedroom as Gwen watches. *Julian has a Zorro type mask on. They kiss. Melissa licks and sucks on his cock. She licks his balls as she strokes his cock. Julian licks Melissa's pussy on a bed. They fuck in a few positions. Julian jerks off and cums on her tongue and face. Melissa gives a few licks and small sucks on his cock.

Scene Twelve: Gwen Summers, Inari Vachs, Shelbee Myne, Vince Vouyer, Michael J. Cox and Pat Myne.
Gwen enters this room where Inari is blowing Michael and Pat is fucking Shelbee. The scene doesn't really concentrate on the sex for a few minutes until Gwen realizes where she is. Gwen sucks on Vince's balls before blowing him as she eyes him. Michael fucks Inari as Shelbee and Pat continue fucking. Gwen seductively lowers her panties as Vince strokes his cock and rubs her pussy. Gwen rides Vince's dick. Inari is d.p.'d by Pat and Michael with Pat in her ass. All three girls take a cumshot on their tongues and faces as the guys jerk off. Each girl gives a little post cum head. *We never actually see Michael cum on Inari's face, we just see the white fluid on her face.
Overview
Click on a screenshot below to rewind the video to that location. Click on "Overview" to show or hide this section.
Studio: Metro Media Entertainment Released: 1998 Director: James Avalon Country: USA Language: English
Categories: Anal Big Dick Big Tits Blonde Blowjob Brunette Cumshot Cunnilingus Add
Tags: AVN awards Big Fake Tits Shaved Pussy Spitroast Girl Masturbating Sloppy Blowjob Cum In Ass Cum Twice Blonde Hair Party Add
Models: Claudia Chase Shelbee Myne Wendi Knight Brandon Iron Phyllisha Anne Hershel Savage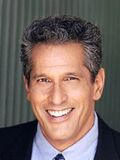 Pat Myne Mark Davis Billy Glide Marilyn Star Inari Vachs Melissa Hill Napoleon Julian Andretti Flower Edwards Dee Gwen Summers Michael J. Cox Add