A Clockwork Orgy, Uncut (1995)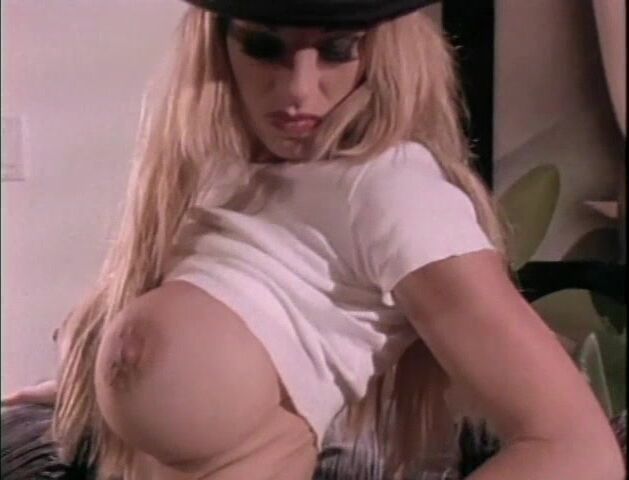 Description: Here's where droogs are still droogs, but their tonic is sex, not violence. Superstar Kaitlyn Ashley plays Alex, who is surrounded by fellow gangsters Isis Nile, hot Olivia and the French beauty Rebecca Lord, who roam dingy alleyways in search for wanton sex. First they attack a street bum, actor Dick Nasty, when Rebecca Lord winds up on the receiving end of a very gooey facial. Then, Jon Dough in a wheelchair succumbs to the wild-eyed street nymphs. But not before our Kaitlyn is seduced by parole officer Shelby Stevens, and committed to the looney bin where Jonathan Morgan and Nikole Lace try to recondition out her nymphomania.
An outrageous gang of four vicious ladies clean up the streets. Their main goal is to destroy the male perverts on the streets. They drink milk, get in an ultraviolet shape, and they're a menace to society.
Scene Breakdowns
Scene 1. Rebecca Lord, Dick Nasty
Scene 2. Kaitlyn Ashley, Shelby Stevens
Scene 3. Isis Nile, Olivia, Jon Dough
Scene 4. Isis Nile, Kyle Stone
Scene 5. Nicole Lace, Jonathan Morgan
Scene 6. Kaitlyn Ashley, Jay Ashley, Vince Vouyer
Scene 7. Isis Nile, Kaitlyn Ashley, Olivia, Rebecca Lord, Alex Sanders, Dick Nasty, Jonathan Morgan, Vince Vouyer
Review
The future is a bleak and boring place, as Britain has turned on its end and only a dark dystopia in which promiscuity has been outlawed remains. Of course, there are those who resist the authoritarian leanings of the powers-that-be, including among them Kaitlyn Ashley and her gang of white-clad, black-hatted friends, who are out to rabble-rouse and cause trouble at every turn. If they're caught, however, they face a brutal and experimental reprogramming at the hands of the authorities that leaves them sickened at the very thought of dirty sex. Such is the case in "Clockwork Orgy", an overall-good, 1995 parody from Pleasure Productions and director Nic Cramer. Featuring the lovely, mid-90s "do-it-all" girl, Ms. Ashley, in the lead role...which includes a fair bit of acting...along with some solid names of the time--Isis Nile, Rebecca Lord, and Olivia--this film certainly has the looks and, for the most part, the sex departments covered. Likewise, the idea is a good one, and the storyline, more or less, carries it through fairly well. The only real downside here is that it feels as though a theme as substantive as this one could have been taken to a darker level and probed much more deeply. While what's here certainly isn't "bad" by any stretch of the imagination, it's not the glorious masterpiece that it could have been, either. Still, what remains (all ~75 minutes of it) is a strong enough feature with a sexy cast and some decent schtupping along the way. Great? No. Good? Yes. I'll leave it up to the individual reader as to how to take that as a recommendation.

In terms of the sex, Scene One finds the lovely, brunette French pastry, Rebecca Lord, sucking and fucking a bum, Dick Nasty, whom she and the girls find out in a junkyard next to a lit trashcan. The action opens up with the other ladies chiding him as Lord starts in, but continues with just the two of them for a bit. In Scene Two, the blonde Kaitlyn Ashley gets it on with her big-busted (and equally blonde) parole officer, Shelby Stevens, in the bedroom at their place. It's fingers, tongues, and a touch of vibrator (including anal) action for Stevens. Scene Three brings together a writer, Jon Dough, with the amply-busted blonde, Olivia, and the tan-skinned Egyptian, Isis Nile, after the two ladies have burst in through his door with the rest of the gang. The trio bangs it out orally and vaginally (both women), and the girls add in a touch of lezzy-lovin', as well. Dough beats off on Olivia's tonuge, face, and chest as she laps at him gently and as Nile cozies up to him from behind. In Scene Four, Isis Nile rips a pilot at the milk bar, Kyle Stone, out of his shirt and then pulls his cock out of his pants for a good time. Oral and vaginal action ensue, and a facial fired into her flickering tongue caps off this carnal encounter. Scene Five pairs up the lovely Latina, Nicole Lace, and Jonathan Morgan on / around a sleek, black sports car in a garage. The sucking and fucking that follow, which include anal and a facial, are a part of reprogramming that Kaitlyn's undergoing at the local jail. In Scene Six, Dick Nasty and a couple of fellow bums, Vince Voyeur and Jay Ashley, recognize Kaitlyn Ashley as she's passing through the junkyard after her rehabilitation. Jay and Vince exact revenge on the young lass for her prior transgressions, hiking up her skirt and pounding her out orally, vaginally, and anally. Both men ejaculate on her face in finishing off this frenetic fuck. Scene Seven features an orgy at the junkyard involving the gang, Olivia, Rebecca Lord, Kaitlyn Ashley, and Isis Nile, boffing it out with Alex Sanders, Vince Voyeur, Dick Nasty, and Jonathan Morgan. There's plenty of the mouth and the pussy involved here, and pop-shots abound.
Overview
Click on a screenshot below to rewind the video to that location. Click on "Overview" to show or hide this section.
Studio: Pleasure Productions Released: 1995 Director: Nic Cramer Country: Usa Language: English
Categories: Blowjob Brunette Hairy Teen Lingerie Lesbian Big Tits Hardcore Add
Tags: Femdom Uniform Humiliation Standing Fuck Big Fake Tits Facesitting Heels Fingering Eating Pussy Vibrator Add
Models: Isis Nile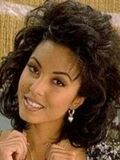 Kaitlyn Ashley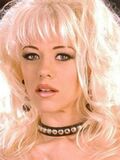 Kitty Yung Nicole Lace Alex Dane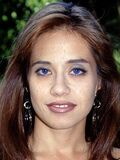 Rebecca Lord Shelby Stevens Alex Sanders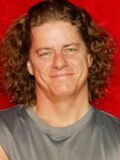 Dick Nasty Jay Ashley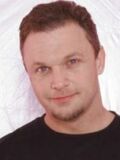 Jon Dough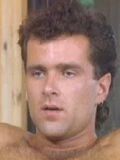 Jonathan Morgan Kyle Stone Steve Austin Vince Vouyer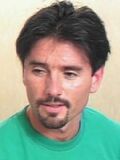 Add