Zazel: The Scent of Love / Zazel: Parfum d'Amour, Full (1995)
Description: A milestone in the history of adult film, this $200,000-plus epic features seven-count 'em seven Penthouse pets. Including the gorgeous Russian Pet of the Year Sasha Vinni, who stars as an olfactory genius of sorts under contract to create the world's greatest perfume. To further inspire her already all-ahead full sensuality, Sasha is exposed to a universe of steamy stimuli, from the scents of flowers and food to blazingly vivid colors to, inevitably, a cacophony of physical delights. The entire production is shot on lush 35mm film by auteur director Philip Mond. And unlike so many other arty productions, this one doesn't skimp on simple, razor-edged erotic heat. A triumph for Mond and a windfall for fans of erotic film.
Scene Breakdowns
Scene 1. Grace Harlow, Sasha Vinni
Scene 2. Lene Hefner, Sasha Vinni, Devin Wolf
Scene 3. Anna Romeo, Kevin James
Scene 4. Anna Romeo, Brooke Lane, Sasha Vinni
Scene 5. Sasha Vinni
Scene 6. Brooke Lane, Helena, Sasha Vinni, Antonio Valentino
Scene 7. Anna Romeo, Kevin James
Scene 8. Gina LaMarca, Jon Severini
Scene 9. Nikie St. Gilles, Sasha Vinni
Scene 10. Anna Romeo, Sasha Vinni
Scene 11. Anna Romeo, Drew Reese, Kevin James
Review:
Apparently, just another attempt by a rival porn production company – in this case Metro – to ape the sophisticated style of Playboy photographer turned pornographer Andrew Blake, the award-showered ZAZEL far surpassed its source of inspiration, courtesy of the presence of a true artist rather than a pale imitator behind the cameras. Dutch picture snapper Philip Mond was known and revered by connoisseurs of carnality for the much-needed shot in the arm his idiosyncratic visuals had provided for then somewhat dwindling Penthouse magazine in the early '90s. Their mutually beneficial cooperation begot Mond's first movie, self-explanatory titled SEX OFF THE RUNWAY, one of Bob Guccione's groin child's infrequent stabs at cornering the explicit erotic entertainment market and a virtual dry run for Mond's subsequent masterpiece. The no brainer winner of AVN's Best All Sex Film prize for 1997 – along with additional compensations for the director's awesome camera gyrations, art direction and famed fornication filmmaker in his own right James Avalon's exquisite editing – ZAZEL took the industry by storm with its flurry of Penthouse Pets (noblesse oblige !) featured in invariably startling, not to mention subtly kinky, sexual scenarios.

As a matter of fact, if there's anything predictable or pedestrian about the movie, it must be the unifying premise tying together its out of left field flights of fancy. Tortured artiste Zazel, portrayed by ravishing raven-tressed Sasha Vinni who had also decorated Mond's virgin cinematic effort, has to come up with an innovative ad campaign for a new perfume and looks towards nature as well as iconography both religious and pagan for inspiration. Breathless voice over blubbering portentous purple prose that sounds profound but means squat aside, that's it as far anything resembling a proper plot's concerned, but the images will absolutely take your breath away. Vinni emerges from a crystal pool, painted bright blue and wearing a gold turban as a Hindu love goddess, slowly seducing blond, busty Grace Harlow. Former Vivid contract star Lené Hefner, who proved herself a decent actress under the tutelage of Paul Thomas in movies like MASK and CONTROL, sensually submits to the probing caresses of tattoo artist Devin Wolf (Jenna Jameson's boyfriend from Brad Armstrong's wonderful DREAM QUEST) in a tantalizing tribute to Japanese classic IREZUMI. The tiger and orchid body painting interludes provide a stunning "trompe l'oeil" (which literally means : to deceive the eye) effect that viewers will never forget.

With ANGELS & DEMONS raking it in at the box office as I write this, Mond provides his personal interpretation of both. The sepia-saturated cherub climax is something to behold as it answers the age old theology conundrum whether angels possess genitals or not. Guess what ? They do, even if they're not their own as Anna Romero and Kevin James "stunt doubled" for the penetration parts as Antonio Valentino proved unable, unwilling or probably just uninvited to sully Sapphic sirens Vinni, Helena and Brooke Lane, who displayed no such qualms in Michael Ninn's FOREVER NIGHT and SHAYLA'S WEB. Ironically, this heavily doctored tableau went on to win AVN's Best Group Sex Scene award, thereby unwittingly scoring another triumph for its behind the scenes technical prowess. Romero returns to chew up the scenery, among other things, as a scarlet devil woman, beheading Sasha and employing her severed noggin for oral gratification ! Still, my personal choice for best of show would be the black and white coupling of Gina LaMarca and Jon Severini, which really does look like some pretentious perfume ad, with the added appeal of the pervasive passion these real life lovers so obviously share. For those of you, like me, enamored of this delectable duo, they supplied a very modest repeat performance in Armstrong's palatable BREEDERS prior to calling it quits on the porno front.

Mere words can't do justice to the sheer level of perfection Mond and his tremendously talented collaborators bring to each aspect of production, all to glorify the beauty of its ladies to the hilt. Yet rather than with Andrew Blake, to whose increasingly tepid universe we forcibly return through continuous critic comparison, these women explore their innate earth mother wantonness rather than stand around looking bored amid designer interiors ! Coloring each sequence with an appropriate musical tone, the amazingly eclectic Dino and Earl Ninn (formerly Double Vision, but settling on their current monikers courtesy of their fruitful association with fine filmmaker Michael) still manage to outdo themselves, impressive track record notwithstanding. Reeling from both actual achievement and awesome audience response, Mond took a full decade to return to movies with the astonishing INSEXTS and the Club Jenna blockbuster SINEMA.
Overview
Click on a screenshot below to rewind the video to that location. Click on "Overview" to show or hide this section.
Studio: Cal Vista Released: 1995 Director: Philip Mond Country: USA Language: English
Categories: MILF Masturbation Redhead Cunnilingus Big Tits Lesbian Threesome Brunette Add
Tags: Wet Pussy Close Up VHS Panties Fuck Tender Outdoor Sex Cosplay Costume Big Fake Tits Observe Heels Add
Models: Anna Romeo Brooke Lane Gina LaMarca Grace Harlow Lene Hefner Nikki St. Gilles Sasha Vinni Helena Antonio Valentino Devin Wolf Drew Reese Jon Severini Keven James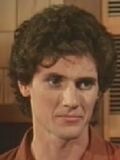 Add