Do You Wanna Be Loved?, Full Uncut (1975)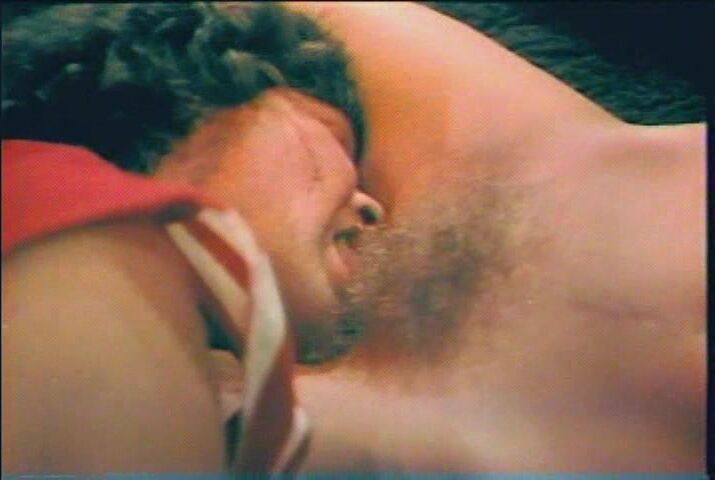 Description: A young couple set out for a weekend at the Pleasant Valley Lodge. The lodge turns out to be even more pleasant than they had counted on.
Marriage changes Melanie. She goes from a frisky sex kitten into a tigress who hungers for cock all the time. When her workaholic husband can no longer keep it up and satisfy her, she decides to make it happen for herself. She takes off for a mountain resort known for its studs and hard cocks. Melanie wastes no time sampling all the meat in every way possible. She is determined to suck and fuck her way into total fulfillment! And she does just that.
Scene Breakdowns
Scene 1. Rene Bond, Lou Behr
Scene 2. Paula Wain, Sharon Culp
Scene 3. Anita Sands, Joey Silvera
Scene 4. Joanna Smith, Paula Wain, Sharon Culp, Tyler Reynolds
Scene 5. Anita Sands, Rene Bond, Joey Silvera
Scene 6. Anita Sands, Rene Bond
Scene 7. Joanna Smith, Joey Silvera
Scene 8. Paula Wain, Tyler Reynolds
Scene 9. Angela Haze, Carl Regal, Joey Silvera, Ken Scudder, Tyler Reynolds
Scene 10. Anita Sands, Ray Wells
Scene 11. Angela Haze, Carl Regal
Scene 12. Kristine Heller, Joey Silvera
Scene 13. Desiree West, Dashile Miguele
Scene 14. Rene Bond, Carl Regal, Joey Silvera, Ken Scudder, Ray Wells, Tyler Reynolds
Review:
An unheralded gem from porn's golden age, this is a splendid showcase for ultra-cute Rene Bond who was the uncrowned queen of West Coast carnality during the first half of the '70s. Even though she ended up starring in over a hundred films, many of these may never again see the light of day, the valiant efforts of companies such as Something Weird and Alpha Blue Archives notwithstanding. Longtime fans surely cherish fond memories of her appearances as the hostess of Frank Spokeman's legendary "white coater" TEENAGE FANTASIES or Richard Aldrich's affectionate '50s teen flick send-ups HIGH SCHOOL FANTASIES and BEACH BLANKET BANGO, the latter finding our succulent starlet even miming a syrupy ballad in an Annette Funicello wig ! Carrying the somewhat unwieldy title DO YOU WANNA BE LOVED ? (to which the answer could only provoke a heartfelt "Duh !"), this was Bond's last adult appearance and its wide availability on DVD should provide essential education for a whole new generation of potential fans.

Ravishing Rene, looking her absolute best, plays fun-loving Melanie, the neglected wife of workaholic Paul Thomas in a non-sex role which should alert you to just what an extent this guy has his priorities mixed up ! Sneaking into the men's room in full male drag (quite a sight, I assure you !) to proposition patrons such as blue collar hunk Lou Behr – whose only other credit seems to be a bit in Bob Chinn's clever TELEFANTASY – will only scratch her itch for so long. Best friend Liz (busty redhead Anita Sands, star of Joe Bardo's DEEP ROOTS) unwittingly provides the answer when she invites the couple for a lusty weekend at the Pleasant Valley Lodge run by massively endowed veteran performer Ken Scudder. This is where the plot leaves off and the sex pretty much takes over but, trust me, you won't mind ! Cult favorite Paula Wain, John Holmes' secretary in Chinn's JADE PUSSYCAT, looks positively radiant as a virgin craving experience for which her loyal friend Sharon Culp – who would team up again with Wain for (MY HEART BELONGS TO) DADDY – trots out hirsute 'n' handsome Tyler Horne. Brunette Joanne Smith provides contrast for the blondes in this exquisite roundelay. "Exotic Angela Haze" (as the opening credits would have it), the cab driver from Alex De Renzy's BABYFACE, provides the entertainment at that evening's party as an Olympic oral artiste (I'm not making this stuff up, you know !) going to work on Horne, Scudder, Joey Silvera as well as Carl Regal, best known for playing the coach in Joanna Williams' LITTLE GIRLS BLUE. The ensuing orgy pairs black performers Desiree West (unforgettable in Sam Weston's SEX WORLD) and Miguel Jones and stalwart Silvera with the always welcome Kristine Heller whose short, sad life inspired one time lover Thomas to write and direct his excellent AWAKENING where she was portrayed by an impressive Inari Vachs. Rene does a superlative solo and a great, desperate "crossing the line" scene with Sands and Silvera before going overboard by taking on most of the movie's male cast for the grand finale.

Pure fan fluff, efficiently directed (meaning mostly that he keeps the pace going) by one "B.A. Smith" who - I have on good authority (i.e. the amazingly thorough Casey Scott whose porn and sexploitation reviews on www.dvddrive-in.com should be required reading for any genre aficionado) - just might be the aforementioned Joe Bardo a/k/a "Lisa Barr" of STARLET NIGHTS infamy, with polished cinematography and an infuriatingly catchy title song blaring out every so often, this is a rare treat for long time genre fans and novice watchers both.
Overview
Click on a screenshot below to rewind the video to that location. Click on "Overview" to show or hide this section.
Studio: Arrow Productions Released: 1975 Director: B.A. Smith Country: USA Language: English
Categories: Brunette Blowjob Big Dick Lingerie Teen Small Tits Hairy MILF Add
Tags: Big Cock Eating Pussy CMNF Massive Boobs Girlfriend Missionary VHS Public Toilet Brunette Teen Underwear Add
Models: Anita Sands Desiree West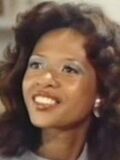 Joey Silvera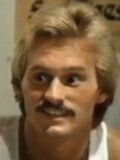 Lou Behr Nancy Paige Paul Thomas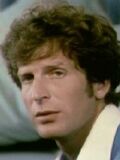 Rene Bond Tyler Horne Add