Rosi Nimmersatt, Full movie (1978)
Description: Simone and Ralf are an insatiable couple who's life is dominated by nonstop sexual encounters.
Scene Breakdowns
Scene 1. Ginny Noack
Scene 2. Biggi Stenzhorn, Britt Corvin
Scene 3. Claudia Mehringer, Sandra Nova
Scene 4. Ginny Noack, Sascha Atzenbeck
Scene 5. Sigrun Theil
Scene 6. Claus Sasse
Scene 7. Gerlinde Weininger
Scene 8. Sigrun Theil
Scene 9. Karin Lorson
Scene 10. Ginny Noack, Sepp Gneissl
Scene 11. Ginny Noack
Scene 12. Ginny Noack, Jeannie Baker
Review: 
Don't expect much character development, logic or even very likable characters in this late seventies stag movie from Germany. It's about two selfish, sex addicted people called Ralf (played by an unidentified actor) and Simone (Ginny Noack). Though they are definitely Nimmersatt (never satisfied), neither of them is called Rosie...

At the risk of arriving late at the office, blond and bespectacled Ralf indulges his lusty Simone because it's her birthday. Even so, she almost doesn't allow him to leave. It's no wonder he's in a hurry to get to work, there are three women waiting to audition in his office (including Britt Corvin and Biggi Stenzhorn) Naturally he proceeds to give all three of them the casting couch treatment by promising them a part in a dirty picture.

Next up he's off to Hamburg by train. He shares a cabin with two rather unconvincing oriental girls which naturally leads to a sexual fantasy on his part. However this time around he wakes up with his head on the shoulder of an elderly lady - who also fancies him. What's up with all these women? Meanwhile, Simone uses the opportunity to meet a shy young man named Klaus-Dieter (Sascha Atzenbeck) and take him home. Being an impressionable young man, he immediately proposes and insists on marrying at the first possible opportunity.

Inzwischen Ralf is spying on a couple in the hotel room next to him (Sigriun Theil and a guy) because they are procreating with so much noise it's keeping him awake. A hotel waiter (Claus Sasse) catches him and soon takes his place at the keyhole, giving Ralf the opportunity to steal a bottle of champagne. next he visits a nightclub where Gerline Weininger is on stage performing an erotic dance number. This is followed by a trio on stage as well as off, as two brunettes (one of whom is Karin Lorson) go down on Ralf simply because they happen to share the same table.

The next day Klaus-Dieter introduces Simone to his parents (Sepp Gneissl and Ingeborg Moosholzer). Mutti Hilde has to leave for church and K-D gives her a lift, leaving Simone alone with Papa Karl. You can guess what happens next. Afterward and with some time to spare before dinner, the insatiable Simone pleasures herself in the bathroom. On the way home she breaks up with the clingy Klaus-Dieter. When Ralf returns home he finds Simone in their bedroom doing some heavy petting with Judy (Jeannie Baker) and after a bit of spying he joins in for the final threesome. Truly insatiable.
Overview
Click on a screenshot below to rewind the video to that location. Click on "Overview" to show or hide this section.
Released: 1978 Director: Horst Lange Country: Germany Language: German
Categories: European Full Movie Big Tits Big Ass Blonde Hairy MILF Blowjob Add
Tags: German Sensual Blowjob Big Natural Tits Scenario Curvy Married Edging Bedroom Passionate Reverse Cowgirl Add
Models: Britt Corvin Claudia Mehringer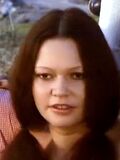 Ginny Noack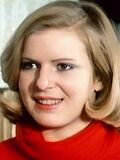 Ilona Schneider Jeannie Baker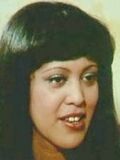 Sigrun Theil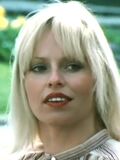 Susanne Stark Uschi Karnat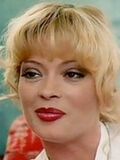 Vera Berger Add