The Private Afternoons of Pamela Mann, Uncut (1974)
Description: It was a step forward in the development of the genre, as it had a plot and good acting. The movie can be seen as a meditation on voyeurism, due to the trope of Mann being spied on by a private detective hired by her husband, and the production of pornography itself, as the detective films her sexual encounters.
A housewife is tracked by a private investigator hired by her wealthy husband.
Scene Breakdowns
Scene 1. Linda Lovemore, Leo Lovemore
Scene 2. Day Jason, David Savage
Scene 3. Barbara Bourbon, Marc Stevens
Scene 4. Day Jason, David Savage
Scene 5. Georgina Spelvin, Levi Richards
Scene 6. Barbara Bourbon, Linda Lovemore, Leo Lovemore
Scene 7. Barbara Bourbon, Darby Lloyd Rains, Jamie Gillis
Scene 8. Day Jason, David Savage
Scene 9. Barbara Bourbon, Georgina Spelvin
Scene 10. Barbara Bourbon, Sonny Landham
Scene 11. Day Jason, David Savage
Scene 12. Barbara Bourbon, Darby Lloyd Rains, Eric Edwards
Scene 13. Barbara Bourbon, Alan Marlow

When a wheeling-and-dealing businessman, played by Alan Marlow, suspects his ultra-active wife, the lovely blonde, Barbara Bourbon, of cheating on him during her various afternoon activities, only a pervy, self-described "peeping tom" and private eye, Eric Edwards, can help him uncover the truth. Of course, as it turns out, that truth may not be everything that it initially seems. Such is the case in "The Private Afternoons of Pamela Mann", an outstanding, 1975 release from Video-X-Pix (and DistribPix) and acclaimed director Radley Metzger.
While just about everyone has heard of Metzger's "Opening of Misty Beethoven", and most true porn fans have heard of his "Barbara Broadcast", this particular film hasn't gotten anywhere near the recognition over the years as those prior two. This, of course, is a shame, as it's equally good--if not better, overall--and it is a classic in its own right and a true and full feature if ever there were one. Moreover, it is sexy as hell. Indeed, in this release, Metzger hits upon the perfect blend of eroticism and plot. The two complement one another seamlessly, with the storyline and sex going hand in hand as they build to an erotic result that's greater than the sum of its parts. Bourbon is gorgeous, sensual, and cast ideally in her role, and both Marlow and Edwards play their parts exceptionally. While there are some oddities scattered about--like the man in Marlow's office, David Savage, who randomly and dispassionately jacks off on his secretary's, Day Jason's, not-so-eager face on a few occasions...and also a woman who arbitrarily pops in from time to time to ask Barbara overly-intellectual survey questions about world affairs--they don't get in the way of the proceedings...and are at least somewhat loveable hallmarks of Metzger's overall style.
The sex itself is generally quite hot, with Barbara having multiple scenes, including a steamy blowjob/deep-throat sequence with Marc Stevens, a kidnapping and sex segment involving Jamie Gillis and Darby Lloyd Rains, a lusty lesbian romp with a prostitute, Georgina Spelvin, that's preceded by clever banter about her chosen profession, a brief and tense backroom bang with a local politician, Sonny Landham (of "Predator", etc. fame), and so on and so forth. All of it is steamy and, as noted, makes sense with the progression of events in the story. In terms of the version itself, the Video-X-Pix release upon which this review is based--even as a download from AdultEmpire.com--is excellent for a film of its age. It has been beautifully restored and is largely free of technical issues. As such, and all things considered, recommending this flick is a no-brainer for fans of features, Golden Age classics, Metzger's work, and/or Ms. Bourbon's relatively sparse catalog of films. Fans of straight-up gonzo are likely going to want to stay away, but that goes without saying. Utterly outstanding!
Overview
Click on a screenshot below to rewind the video to that location. Click on "Overview" to show or hide this section.
Studio: Video X Pix Released: 1974 Director: Henry Paris Country: USA Language: English
Categories: Full Movie Hairy Blonde Brunette Big Dick Lesbian Stockings Hardcore Add
Tags: Classic Voyeur Ignore Fuck Ugly Cum On Face Office Face Fuck Slow Motion Short Hair Missionary Add
Models: Jamie Gillis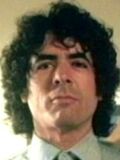 Georgina Spelvin
Eric Edwards Marc Stevens Barbara Bourbon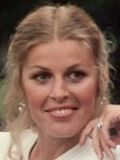 Sonny Landham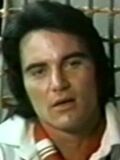 Kevin Andre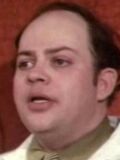 Darby Lloyd Rains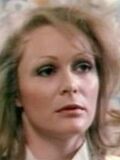 Alan Marlow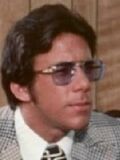 Levi Richards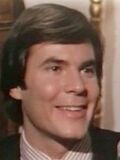 David Savage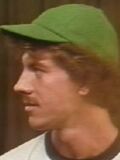 Day Jason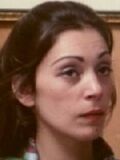 Linda Lovemore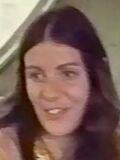 Leo Lovemore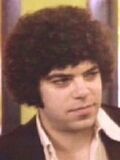 Lola LaGarce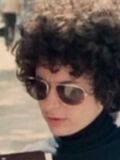 Add