Army Brat 2 - (1989)
Description: The Brat (Julianne James) gets a telegram from the U.S. Army calling her reserve unit to duty. She trains with her unit to go to war in Nicaragua.
Scenes:
Scene 1. Julianne James, Tom Byron
Scene 2. Julianne James, Tracey Adams
Scene 3. Julianne James, Jon Dough
Scene 4. Tracey Adams, Rick Savage
Scene 5. Sasha Sean, Tom Byron
Scene 6. Champagne, Nina DePonca, Peter North

Review:
Army Brat 2 is another entry in Vivid's Brat series, but gone is the original Brat Jamie Summers. In her place is Julianne James who brings to the film none of the charm or acting ability that Jamie originally brought to the series. She is wooden and blurts out her lines with almost no mood or feeling.

Unfortunately, also gone from the series is the fun. Part of what made the earlier entries in the Brat series work was the fun that the cast appeared to be having. The script was always silly and had poor lines, but the cast seemed to know that and played with it, which carried over through the camera. Here it seems more routine than fun for the cast.

The plotting for the film is standard fare, not enough substance to keep you interested, but enough to flow the sex scenes together. The acting in the film is your standard adult fare, not much. Not much work went into the sets either, enough to give a little atmosphere, but little enough that you are reminded that the cast is not where the movie makes them out to be. The film does offer some inventive camera techniques, like in the opening when the reflection in the toaster is used to see the action, but this alone is not enough to make a great film.

As per the norm with Vivid disks, the extras have nothing to do with the feature presentation and add nothing of value to the disk. Many additional sex scenes are added to the disk, but that's all they are, no set-up or anything, just a scene pulled from an anonymous movie. This added material might be enjoyed more by fans of compilation films. The bios are for actresses not in the film. It would be nice to have the extras have something to do with either the featured film or at least the Brat series itself.

All in all, your standard adult fare. Safe couples sex, nothing new but keeps you interested. Worth picking up cheap if you enjoy any of the stars or are a fan of the series otherwise you might want to avoid it.
Overview
Click on a screenshot below to rewind the video to that location. Click on "Overview" to show or hide this section.
Studio: Vivid Released: 1989 Director: Paul Thomas Country: USA Language: English
Categories: Blonde Lesbian Big Tits Blowjob Full Movie Add
Tags: Army Underwear Lesbian Pussy Licking Standing Fuck Cum On Body Hotwife Scenario Outdoor Sex Add
Models: Julianne James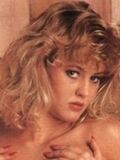 Tracey Adams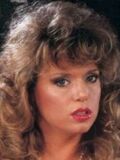 Nina DePonce
Champagne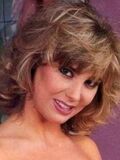 Tom Byron Jon Dough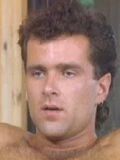 Rick Savage Peter North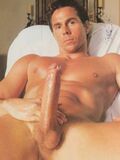 Sasha Sean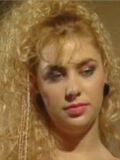 Add