The Devil in Miss Jones 3: A New Beginning, Full movie (1986)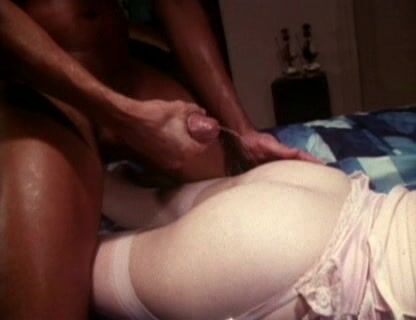 Description: The infamous Dark Bros. Cordially invite you to go to Hell - with Devil In Miss Jones 3: A New Beginning. Only the bad boys of adult entertainment would dare to retell such an erotic epic... and only they could do it better! Go with Justine Jones on the first half of an erotic odyssey that takes her through the sex-splattered rooms of Hell. It's a totally bizarre, hillarios, and outrageously sexy cliffhanger that'll leave you begging for more.
The erotic odyssey of Justine Jones through the sex-splattered rooms of Hell where she witnesses totally bizarre, hilarious, and shocking moments.

Scene Breakdowns
Scene 1. Jennifer Noxt, Tom Byron
Scene 2. Lois Ayres, Paul Thomas
Scene 3. Chanel Price, Steve Powers
Scene 4. Careena Collins, Marc Wallice
Scene 5. Amber Lynn, Marc Wallice, Peter North
Scene 6. Lois Ayres, Peter North, Troy Tannier
Scene 7. Vanessa del Rio, Jason Jules, Marc Wallice, Junior 'Speedy' Bodden, Steve Powers, Tony Martino

Review:
While porn theaters were closing their doors, expensive film stock was still occasionally employed to upgrade the sadly sagging level of porn. The already notorious Dark "Brothers" (writer/director/producer Gregory a/k/a soft core supplier "Alexander Gregory Hippolyte" and executive producer Walter Gernert), whose marketing genius had put them on the smut map with epics such as NEW WAVE HOOKERS, BETWEEN THE CHEEKS and LET ME TELL YA 'BOUT WHITE CHICKS, smugly claimed that porn was dead and that they would provide an entirely different kind of fine filth. Personally, I consider Dark nowhere near as innovative as he claimed but I will also be the first to admit that DMJ3 is by far the best movie he has ever made. Unfortunately, it's just half a movie as the tale is concluded in the considerably weaker DMJ4, obviously intended to recoup high production costs. The astonishing set design alone must have swallowed up a healthy share of the budget. Taken as a whole, it comes across as hit 'n' miss, not so much a sequel to both previous installments as a rethinking of the same material.

Justine Jones, mid-'80s version, is no longer the somewhat sour spinster of the original but a liberated young lady sporting a platinum Mohawk and surprisingly well-played by the engaging Lois Ayres who could be crowned the decade's sequel queen based on this and Edwin Durell's equally excellent EVERY WOMAN HAS A FANTASY 2. Looks can be deceiving though, because despite her aggressive-spontaneous demeanor she leads an unremarkable if initially contented life blown to smithereens when she discovers her slimy boyfriend Tom Byron fooling around on her. She goes out to paint the town bright red, meeting lonely stranger Paul Thomas who woos her into bed by telling his tales of woe. Try saying that five times fast ! The tryst turns to tragedy when Justine bangs into the headboard in the throes of orgasm. She awakens in a dark and threatening environment (no prizes for guessing) to the ranting of black pimp Negro, played by the late Jack Baker in one of the finest non-sex performances ever in 'core. He informs Justine that she has to make her way through Hell in order to get back to her own apartment and so the odyssey begins...

Dark has crafted some incredibly intense sexual encounters for the occasion, by and large eschewing the spiteful misogyny that disfigures much of his later output. Two scenes in particular stand out. Platinum princess Amber Lynn performs a "two poles in a single hole" double penetration in the busy Voyeur Room sequence and Vanessa Del Rio knows that the only way to go out is with a bang so she does just that, with a gang bang in the Slut Room ! A lot of effort was poured into the production with sophisticated cinematography, a faux New Wave soundtrack you can actually enjoy rather than endure and rapid fire editing. Take note of some extraordinary sound editing during Vanessa's scene, mixing the sounds of beating drums and...oinking pigs ?! Best of all, though eventually suffering from being stretched too thin, is the witty screenplay by "Johnny Jump-Up" a/k/a the man who ultimately became carnal creator par excellence Antonio Passolini.
Overview
Click on a screenshot below to rewind the video to that location. Click on "Overview" to show or hide this section.
Studio: VCA Released: 1986 Director: Gregory Dark Country: USA Language: English
Categories: Full Movie Big Ass Blonde Blowjob Brunette Cumshot Hardcore Lesbian Add
Tags: Shaving Pussy AVN awards Scenario Big Natural Tits Shower Cum On Ass 69 Position Close Up Pussy Hot Blonde Milf Teasing Add
Models: Erica Boyer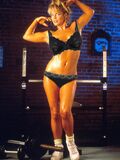 Amber Lynn Lois Aires Vanessa Del Rio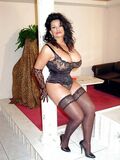 Kelly Richards Keri Fox Tom Byron Paul Thomas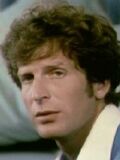 Ron Jeremy Add