Kinky Business, Full movie (1984)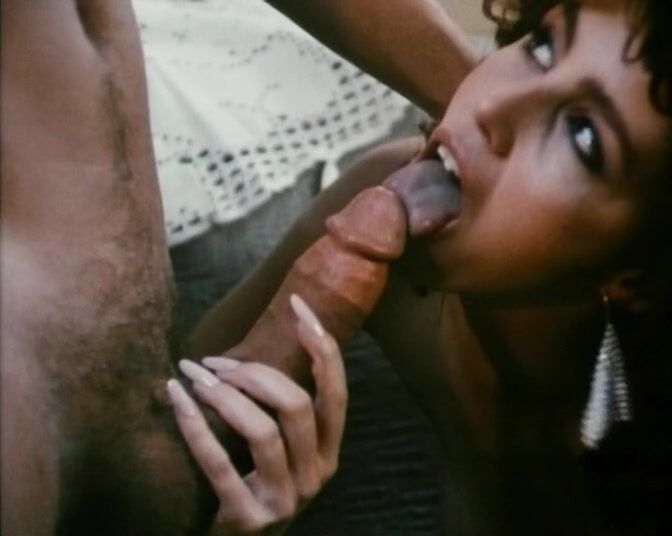 Description: Matt has a crush on Gloria, who teases him by swimming naked in the pool. Glorias mother is interested in Matt and seduces him. Matts older brother Vince delivers a call girl, Angel, to teach Matt some of the ropes of love and lust. There's more.
Scene Breakdowns
Scene 1. Laurie Smith, Tom Byron
Scene 2. Tanya Lawson, Tom Byron
Scene 3. Crystal Breeze, Renee Tiffany
Scene 4. Renee Tiffany, Jerry Butler
Scene 5. Misty Regan
Scene 6. Raven, Steve Drake
Scene 7. Ginger Lynn, Tom Byron
Scene 8. Traci Lords, Tom Byron
Scene 9. Lois Ayres, Jerry Butler
Review:
On an episode of HBO's "Pornucopia", Constance Penley said porn likes to spoof Hollywood because mainstream movies can't or won't show actual sex. But there was a time when porn wasn't just a mockery of tinsel town. It might be hard for some to believe, but there have been well-written and acted pornographic mirrors. "Kinky Business" is clearly a play on "Risky Business".

The only complaint is about the casting of the Rebecca De Mornay character. It was unfortunately not played by one of porn's leading females back then--Traci Lords--who so much resembles De Mornay so much. Lords demonstrated she could act on-screen and off. The biggest contradiction is that Lords appeared in high quality porn productions during most of her porn heyday spent acting the part of an adult.

Tanya Lawson was Angel to De Mornay's Lana. Tom Byron pulls of Tom Cruise as Matt Russell. Byron is the excessive daydreamer. He has an erection for his penis tease neighbor named Gloria aka Ginger Lynn. He dreams of her telling her mom about his---rise. But mom (Laurie Smith) is not angry, she does him. In the dream, anyway.

He wakes up to the sounds of his parents leaving for a trip. Matt dreams about his black sheep brother Vince with a girl but wakes up. Vince sends over Tanya Lawson as a prostitute named Angel. "Hello, I'm Angel. Are you ready to fuck your brains out?" What a lady. She instructs him on his pleasuring skills. Not the average hooker/trick encounter, they have actual feelings for each other. She's too expensive, so they concoct a plan to turn his parent's place in a whorehouse to make big money. Angel staffs it with her hooker friends.

Naked Lois Ayres tempts Vince from next door. He goes over but she plays dumb. He leaves but sees her pulling the same shtick again but ignores her this time around. Matt invites him over and he sees Crystal Breeze and Renee Tiffany doing a show for Ron Jeremy.

Matt jealously thinks Vince and Angel are into each other. Is Vince taking over? Matt sees Gloria (Lynn) who's upset he didn't invite her to his "party". If he had, who knows, he might have gotten some of her. She leaves him alone. But he won't stand for it, he's now a cool guy with slick clothes and sunglasses. He comes onto her in the shower, and she's turned on her by confidence.

It turns out nothing happened with Angel and Vince. Vince hooks up with Laura (Lois Ayres) Matt's economics tutor, who turns was the teaser from next door. This time she's open to his charms, which gets expressed on the table.

Matt's parents are coming back but Tracy isn't ready to go. Again, Traci Lords should have had the part as "Angel." Her customer didn't show up so she wants to be satisfied. Matt is her man. Maybe the producers of "kinky business" felt she should have been the lead woman, but somehow she wasn't. Her having the last scene with Tom Byron could have been a consolation prize. Nice scene.

Matt can't leave with Angel, he doesn't have enough money saved. His parent shows up. Angel hears the news that Matt's uncle left his entire estate to him. Matt wakes up again. His mom tells him that she and his father are leaving to take care of his sick uncle for a few days. He smiles and put on his sunglasses. "If this is a dream, I don't want to wake up."
Overview
Click on a screenshot below to rewind the video to that location. Click on "Overview" to show or hide this section.
Studio: Dreamland Released: 1984 Director: Jerry Ross Country: Usa Language: English
Categories: Brunette Big Ass Hairy Blowjob Cunnilingus Riding Hardcore Big Dick Add
Tags: Housewife Glamor Orgasm Moaning VHS Pool Spying Step Mom Older Woman Bedroom Add
Models: Traci Lords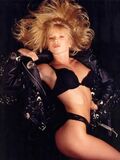 Crystal Breeze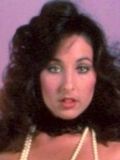 Ginger Lynn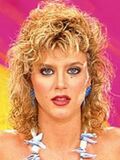 Laurie Smith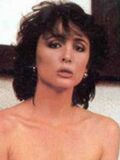 Lois Aires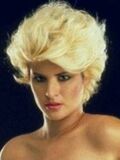 Misty Regan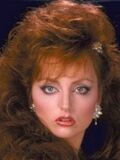 Raven Renee Tiffany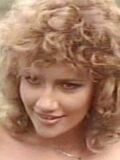 Tanya Lawson Jerry Butler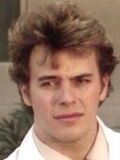 Steve Drake Tom Byron Fast Eddie Ron Jeremy Add