Lipps and McCain, Uncut (1978)
Description: Two modern-day cowboys get in trouble with the locals - due to a rigged card game and a dalliance with a farmer's daughter - and have to make a run for it. They take refuge in a local brothel, where the girls do their best to take the boys' minds off their troubles.
Scene Breakdowns
Scene 1. Tracy O'Neil, Rick Lutze
Scene 2. Vicky Lindsay, Paul Thomas
Scene 3. Amber Hunt, Paul Thomas
Scene 4. Amanda Blake, Rick Lutze
Scene 5. Cris Cassidy, Rick Lutze
Scene 6. Amber Hunt, Cris Cassidy
Review:
Having pissed off a group of poker-playing hicks, a rough-and-tumble biker gang, and a couple of low-rent mobsters, two unemployed, wannabe cowboys (Rick Lutze and Paul Thomas) and a young, runaway bride (Amber Hunt) find themselves on the run and in hiding. Whether their constant string of good-for-nothin' shenanigans has finally caught up with them or whether they'll escape and live happily ever after remains to be seen, but--either way--the one thing that's for certain is that there will be a heapin' helpin' of hot and horny fucking along the way. Such is the case in "Lipps and McCain", an overall-good, 1978 release from director Bob Chinn and Alpha Blue Archives.
Featuring a zany premise that takes some time to build, this film starts out somewhat ridiculous but does eventually work toward a decent enough storyline and conclusion. Likewise, its sex improves as things progress, as well, with the introduction of the luscious Amber Hunt and Cris Cassidy around the midpoint of the flick. While it won't be for everyone, and it certainly isn't the best that the Golden Age has to offer, fans of nostalgic nookie will still probably get something out of giving this one a watch.

In terms of the sex, Scene One finds a randy and ready, local ranch girl, Tracy O'Neil, getting hold of a newcomer to the parts, Rick Lutze, and taking him for a romp in her hay. The oral and vaginal sex that follows is lighthearted and quick and culminates in Tracy squeezing a load out of Mr. Lutze on her tummy. In Scene Two, Paul Thomas hops into the sack with a prostitute buddy, Vicky Lindsay, at the local whorehouse...all free of charge. After a quick bit of banter, PT stuffs her full of cock in a couple of cowboy-inspired positions, eventually glopping up her backside out of doggy. Scene Three pairs up the delectable legend, Amber Hunt, and Paul Thomas at a cheap hotel that the trio (including Lutze in another room) are holing up in. Hunt sucks the chrome off of his trailer hitch before taking him vaginally, including in a rambunctious, missionary-like maneuver. A cum-shot on her thigh closes out this steamy sexing. Simultaneous with the prior sequence, a local floozy, Amanda Blake, stops by Rick's room to ease his daily stress, as well.
Of course, this involves some 69'ing and a doggie-style fucking to completion on her bum and back (Scene Four). In Scene Five, the bikers' girl, the blonde Cris Cassidy, makes her way into a mineshaft where Rick, Amber, and Paul Thomas are hiding from impending doom at the hands of her buddies and their newfound friends. Instead of causing trouble, she raises the white flag--and drops her panties--offering up her body to the trio. Rick, while reluctant, is the first to get it on with her, and a sensual--albeit brief--oral and vaginal fucking unfolds upon the dirt floor. Cris eventually strokes him to a spurting orgasm on her face and in her hand, which she then follows up with further cowgirl fucking until achieving a climax of her own.
This is hot stuff. Scene Six finds Amber taking a turn with Cris, after both of the guys have fallen asleep. An erotic, oral-themed, Sapphic foray follows, with Hunt eating Cassidy's pussy in style, and Cris returning the favor on both Amber's pussy and ass-crack. This one's also smokin'...and a great way to end the sexual part of the film, which definitely shows improvement as the fun progresses...as does the plot.
Overview
Click on a screenshot below to rewind the video to that location. Click on "Overview" to show or hide this section.
Studio: Essex Video Released: 1978 Director: Bob Chinn Country: USA Language: English
Categories: Full Movie Historical Cunnilingus Hairy Teen Blowjob Big Dick Small Tits Add
Tags: Scenario Deep Penetration Fast Fuck Suck After Cum Hookers Curly Hair Doggystyle Cum On Ass Bride Changing Clothes Add
Models: Amanda Blake Amber Hunt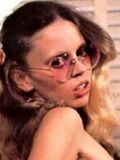 Paul Thomas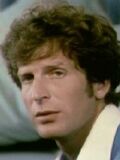 Ric Lutze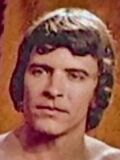 Cris Cassidy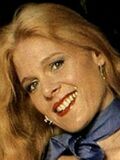 Tracy O'Neil Vicky Lindsay Add