The Sexpert, Uncut Movie (1972)
Description: Review:
Hopelessly inept clod Finster Fahrquart (delightfully overplayed with goofy aplomb by Stan Ross; the creepy tattoo artist Jack Dracula in "The Witch Who Came from the Sea") tries to get into the swing of the 70's sexual revolution and succeed with scoring with the ladies. Following disastrous encounters with such folks as an aggressive farmer's daughter (the adorable Jaime Lyn Bauer), a not so innocent virgin, and a horny housewife, Finster decides to attend an orgy.
Director Alan Roberts, working from a wacky script by Michael Evets, relates the kooky story at a snappy pace, maintains a cheerfully zany tone throughout, and pitches the playfully bawdy humor at an enjoyable broad level. Ross mugs it up for all its worth; his nutty facial expressions and constant eye-rolling are an absolute riot to behold. Of course, we also get a generous amount of tasty bare female skin and some sizzling sex, plus brief appearances by 70's smut cinema favorites Rene Bond and Sandi Carey. The jaunty ragtime score and groovy theme song keep things bubbling along. Done like a raunchy version of an off-the-wall silent comic feature, this one overall rates as a total hoot and a half.
Overview
Click on a screenshot below to rewind the video to that location. Click on "Overview" to show or hide this section.
Studio: Something Weird Video Released: 1972 Director: Alan Roberts Country: USA Language: English
Categories: Full Movie Lingerie Blonde MILF Hairy Big Tits Riding Fetish Add
Tags: Pounding Classic Real Teens Orgasm Hardcore Sex Scenario Low Quality Stripper Restaurant Long Hair Add
Models: Jaime Lyn Bauer Stan Ross Rene Bond Sandy Carey Margie Lanier Ric Lutze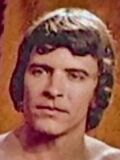 Antoinette Maynard Marvin Miller Michael Anthony Lois Mitchell Steve Vinovich Brain Surgeon Add