Betrayed Teens, Full movie (1977)
Description: Linda Dunraven stems from an affluent family of New York City socialites. After Linda gets kidnapped by a gang of bikers, her bitchy mother Helen hires a private detective to find her.
Scene Breakdowns
Scene 1. Marlene Willoughby, Alan Marlow
Scene 2. Amanda Blake, Russ Carlson
Scene 3. Marlene Willoughby, Leo Lovemore
Scene 4. Amanda Blake, Leo Lovemore, Russ Carlson
Scene 5. Amanda Blake, Marlene Willoughby, Alan Marlow, Leo Lovemore, Russ Carlson
Review:
BETRAYED TEENS is another cheapie roughie helmed by the prolific Shaun Costello. Thin on the storyline, heavy on sex, and a pinch of sleaze thrown in make this one a semi-enjoyable if a bit "tired" roughie entry.
Linda is abducted by bikers, and her mother contacts a private dick to find her. Turns out Linda wasn't abducted at all but was hanging out with the bikers of her own accord. When the gang realizes that the mother concocted the "abduction" story, they decide to go back with Linda in tow to mess with Linda's parents...
Lots of goofiness in this one - first off, Linda is played by some French-speaking hooker whose heavy accent is played off as a by-product of her going to school in France. The plot is pretty weak and only serves as the barest of threads to hold together the several sex scenes. On the good side - the hardcore scenes are pretty good and erotic, and there is a bit of extra sleaziness towards the end where the gang whips Linda's mom and forces her to give an inter-racial blowjob, and where Linda decides to go down on her pops as revenge(?!?!?). I don't know if any of Costello's films will ever reach the "greatness" achieved by his classics WATER POWER and FORCED ENTRY - but none have come close so far. Even so - most of Costello's films have been entertaining and/or arousing - so I'll continue to check out his works...
Overview
Click on a screenshot below to rewind the video to that location. Click on "Overview" to show or hide this section.
Studio: Russ Carlson Productions Released: 1977 Director: Shaun Costello as Gerard Damiano Country: Usa Language: English
Categories: Full Movie Small Tits Brunette Blowjob MILF Hairy Cunnilingus Teen Add
Tags: Horny Teen Pawg Passionate Scenario 69 Position Wet Pussy Close Up Side Fuck Pussy To Mouth Suck After Cum Low Quality Add
Models: Shaun Costello Leo Lovemore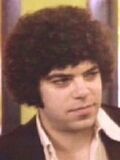 Alan Marlow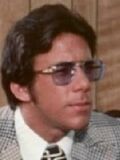 Marlene Willoughby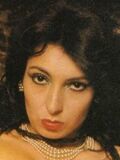 Add