Goin' down slow, Uncensored (1988)
Description: French title: "Shocking Games"

Scene Breakdowns
Scene 1. Shanna McCullough, John Leslie
Scene 2. Ona Z
Scene 3. Kathleen Gentry, Robert Bullock
Scene 4. Dana Lynn, Joey Silvera
Scene 5. Shanna McCullough, Robert Bullock
Scene 6. Kathleen Gentry, Peter North, Tom Byron
Scene 7. Dana Lynn, John Leslie
Scene 8. Alicia Monet, Megan Leigh, Robert Bullock

"Goin' Down Slow", John Leslie's second directorial effort after "Nightshift Nurses" is a very different kind of adult film. It has a huge emphasis on storyline and style, rather than sex, which at times makes some of the sexual scenarios seem pointless or uninteresting. The plot itself is amazing: Ironic, full of twists and turns, and unpredictable. It is the porn equivalent of a Hitchcock movie. Ona Z plays a lonely woman who likes to watch her neighbor Ellen's (Shanna McCullough) daily trysts with her lover George Anton (John Leslie). Ona's in love with George and thinks that he should be hers. Ellen is married to Martin (Robert Bullock), an advice columnist who goes under the name "Madame Rona". George is Martin's boss. Kathleen Gentry plays Martin's secretary and Joey Silvera plays photography. Later, when a murder is committed, all of these characters come into play. What happens, I will not say, but I will say that John Leslie makes no easy assumptions.

There are a fair amount of sex scenes, but none of them are very long or memorable. If anything, it appears that Leslie was trying to make a legitimate movie here, and was just throwing in sex scenes so it could still be classified as "adult". The only thing I found to be fairly erotic in the movie at all was a handjob scene between Dana Lynn and Joey Silvera (that girl really knew how to get a grip on things!) and a hot tub scene between Lynn and Leslie. Several scenes, like a fantasy scene between Kathleen Gentry, Peter North, and Tom Byron, seem to be in there just for contract reasons.

I don't recommend this movie to someone who just wants to see sex. There are other movies for that. I think this is a great couples movie, or for somebody who wants to see a different, more intelligent, type of adult movie. The actors do a very good job here, especially Robert Bullock, Shanna McCullough, and John Leslie. This is one of only a few movies Leslie directed that he appears in as well, so it's interesting in that aspect, as well.

The audio and video are both very good on this one, as well as the cinematography in general. Leslie and cinematographer Jack Remy definitely have had inspiration from "film noir" and not just porn. The only real disappointment, as with most of Leslie's VCA titles, is the extras. What we get here, is a cast listing (an inaccurate one, at that), a photo gallery, a listing of some other VCA titles available, and a website promo. I can't imagine how informative a John Leslie commentary track or even a few interviews could've been on a classic like this, but Leslie is a very private guy and I guess he just likes his movies to stand on their own. I know that this one does.

===

Back in the late 80's, John Leslie directed several films films for VCA pictures. Among them Hot Scalding, Second Skin, Mad Love, and Goin' Down Slow - which is reviewed here.The most noteworthy aspect of this film is that it really does carry a fairly interesting and coherent plot line, while maintaining some reasonably good sex scenes. Leslie's fingerprints are clearly all over it. Even the title, a pornographic tip-of-the-hat to the great Howlin Wolf blues standard (Leslie is an accomplished blues harp player) is evidence of that. The story basically revolves around the goings-on in an adult magazine (a la Penthouse). Robert Bullock writes a "Dear Abby" type of column for the mag. There is murder, betrayal, adultery, and all kinds of stuff like that to keep the viewer interested.

As far as the sex scenes are concerned, perhaps about average - maybe a little above - with one gem. A poolside romp between Leslie and cutie Dana Lynn. Dana's perfect booty and beautiful natural breasts were at their peak for this flick. As the Bob Guccione of the group, Leslie takes advantage of the ambitious centerfold Dana and fucks her in front of a captive audience. The sight of Dana's ass in motion in the scene is truly memorable.

If you like the cast, which includes such all-timers as Shanna McCullough, Megan Leigh, and some more Dana Lynn, you should like this film. Again, it is not a fucking festival like you will find in today's gonzo era, but it is remarkable as it stands up as, almost, a regular movie. I am reminded of the Burt Reynolds character in "Boogie Nights" who's sole desire was for his viewer to stick around for the ending after shooting his load. Goin' Down Slow, as just a movie, is almost that good.
Overview
Click on a screenshot below to rewind the video to that location. Click on "Overview" to show or hide this section.
Studio: VCA Released: 1988 Director: John Leslie Country: USA Language: French
Categories: Full Movie Stockings Big Tits Cunnilingus Blonde Threesome Add
Tags: Scenario French Garter Belt Cum On Ass Doggystyle Glamor Perky Tits Reverse Cowgirl Beautiful Natural Tits Bubble Butt Add
Models: Dana Lynn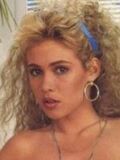 Kathleen Gentry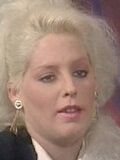 Megan Leigh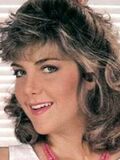 Ona Z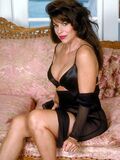 Shanna McCullough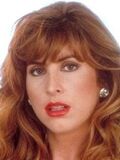 Joey Silvera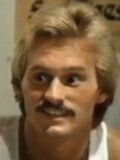 John Leslie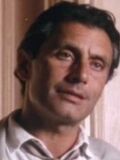 Peter North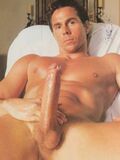 Robert Bullock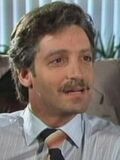 Tom Byron Add